Content count

14,192

Joined

Last visited

Days Won

19
Community Reputation
675
Celebrated
About Pit Stains
Contact Methods
Xbox Gamertag
PlayStation ID
Steam ID
Facebook
Skype
Website URL
Mixer
Recent Profile Visitors
About Me
Well... I've looked at my profile for the first time in a couple years... wow, it brings back memories!
Here's my current status:
Playing Clash of Clans, Clash Royle, and Animation Throwdown on iOS
Will play Battlefield 1 and Halo 5 if you throw me an invite
Bought a house in 2014
Got married in 2015
Had a baby in 2016 (almost 1 year old now!)
Working on the site little by little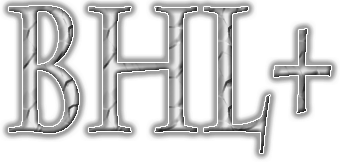 Hey, welcome to my profile, enjoy your stay.
I've put my profile in sections, so open up the spoilers if you want to see more.

I've been with BHL since the very FIRST site back in mid December 08.
If my memory is correct I was one of the first 5 to be certified, back when certification
took an approval of both Dollar General G and eRad. I miss the days of the core group of
boosters like Peter; boosting for 16 hours and getting up the next day to do it again. I like
to think I've help shape the clan. I've been in over 50 5k game (that I can prove, but it's
probably close to 100 in total), including the first ever 5k with Mungovan and at least 5
rookies. That's when BHL started enforcing strict rules and going for quality.
The "world record" trend officially began after that game.

Some of my Boosting Achievements in brief are:
I've been #4 in overall score, and #2 in domination (WAW) for an extended period of time
I've been #3 in Wins and #4 in Kills (MW2) for an extended period of time
I've been #1 in overall and squad score (BFBC2) for an extended period of time




3rd
and
in the world


Top Lists
The beginning of my BHL carreer was spent hardcore boosting, then
I got promoted to moderator and got to spend more time on the site with
administrative and community aspects of BHL. With MW2 and BFBC2 I've been
able to do both because I've got such a great team backing me up. I've made great
friends through this site that I hope to carry on through the next COD and beyond.

I don't think anyone has ever seen me pissed off. I'm almost always the only one that keeps
a cool head when everyone else is pissed/angry/upset/freaking-out/ect and I find it hilarious.
Just because I tell you not to do something, or tell you to STFU, or anything like that doesn't
mean I'm pissed off... with some people you just have to be forceful in order to get your point
across (you must be one of them). I don't necessarily like managing 45,000 people, but I do
like leading/helping a community grow and get stronger. BHL has gone through many trials,
and I've always been loyal to the community not to any one individual, and that's how I will always be.

I love to do anything on a board (ie longboard, snowboard) except for skateboard.
You might find it hard to believe because of my GT, but I actually weigh 150 lbs and I'm in shape.
My tivo is set to record the following: 24, House, Chuck (barley, thinking about deleting this one),
Dirty Jobs, Mythbusters, Man vs. Wild, Lost, Smallville, and The Office. Am I missing anything good?
I'm attending college and as of September 2010, I'm 1 semester away from an AS in Engineering, but I'm
going for a Bachelors so I've got a few more years

My timeline in BHL:
Joined BHL - Dec. 13th 08


Dedicated Host for Games - Dec. 17th 08


Got Certified - Dec. 20th 08


Became Captain - Mid. Jan. 09


Very First 5K Game and "World Record" - Late Jan. 09


Hit 10/65 - Early Feb. 09


Hit 1 Million Dom Score - Mid. Feb. 09


Became Moderator-Admin-Moderator - Mid. Feb. 09 (clan turmoil)


Number 2 on Dom LB - Early. Mar. 09


Became MT - March 13 09


Hit 2 Million - Mid. Mar. 09


Number 4 on Overall LB - Mid. Mar. 09


Hit 2.5 Million Dom Score - May 09 (end of WaW boosting...)


Hit 2.9 Million Dom Score - Sept. 09


Became Admin - Sept. 11 09


Saved BHL from destruction... - Sept. 16th 09


MW2 Released and BHL Skyrockets! - Nov. 10th 09


Worlds 3rd 10/70 in MW2 - Nov. 23rd 09 (date check)


Battlefield BC2 Releases - Mar. 2nd 10


Worlds 3rd Level 50 BC2 - Mar. 19th 10


And ever since becoming Admin - Working on big projects like New Homepage, New Forum Skin, New Rank Structure, New Forum Layout, etc.


Worlds first level 145 on BF3 - Oct. 17 11

 




Open to see a the list of my favorite booster:
 
These people are all exceptional boosters, and I don't think I would have been able to spend so many hours boosting without them.
They are the e
pit
ome of a GREAT booster. They stick around for multiple games, record setting quality/disciple, make me laugh and have a good time, will run the lobby when I'm half asleep for me
. I've spent many hours with them and these are the people that make BHL a GREAT boosting clan. Some of them are banned now, but if we cast our egos' aside I think everyone can agree that everyone on the list was an asset to the clan at one point.
By no means is this list exhaustive of ALL the people I've boosted with. But if I've boosted less than 50 games with you ... I really don't know you yet

The First Generation (COD:WaW)


PeterFitzenwell


MrDutchRudder


ss ChuckxNorris


JP319


Boz Vader


l IronDoll l


ll Box ll


AngelofDeathBRK


x J Baby x


Chillyx


oli n0 scope


BL ToXiC


Mungovan


Scaffolder


Catalyst79


udluv2


ZzBlueStarZz


I3reakShot


omgkillme


Allucankilbufet


GoBlue13


SoulSnatcher106


BL Toxic


Call me TuSiK


 

The Second Generation (COD)


BostonRyanA


CAPTAIN KA


S E 7 E N (I forget his GT...)


xLKx Legacy


LaceyPark


a M u p h i n


ll Jordan 23 ll


KysarKill


DirkDiglerXXX


The Zen Geek


OoBLACK MAGICoO


erhun


CKI Skillz


G Man12564


CrackN Cheekz


xSoAx Claude003


 
MW2 Generation ... ruined by hackers


No one


I boosted with a small amount of people for a short amount of time. MW2 = boosting fail


 

BFBC2 Generation


thescotsgod


BHL MartLewis x


BHL RamboSlice


iV1


xXDirkDiggIerXx


x C4T4LY5T x


LaceyPark


Scaffolder


IIF A IM A S


FuLLzZ


BHL x James x


uNV Annihilator (in the very beginning)


AKA the Dopeman (in the very beginning)


KINGS PARADISE


K5C IILi4M x


I GENERAL DAD I


BHL MORTAL


StalkySn1p3r


BHL x I A N x


IVIeta IKnight


Th3 R0c


 

 




Open for the songs I've previously had on my profile:

 


Waking Up The Ghost - by: 10 Years
Don't Fight It - by: 10 Years
The Infection - by: Disturbed
Better Place - by: Sevendust
You're going down - by: Sick Puppies
Deify - by: Disturbed
High Sensitivity - by: Ra
Not In Your Head - by: Ra
Face to Face - by: Ra
I Like the Way - by: 311
What I'm About - by: Ra
Forever - by: Hurt
Enemy - by: Sevendust
Got Jealous - by: Hurt
Land of Confusion - by: Disturbed

 




Just random stuff and fumy pictures:



 



 



 

 




Some good old quotes:



 



 



 
Spoiler

Quotes from MaFiA:
MaFiA TAYLOR: "dude i just got kicked outta mafia n really wud like to join BHL join my party so we can talk" "please man ill change my name and all"
MaFiA Talented: "please can i boost with you i have left mafia and BHL is better" "can i boost with you? ive signed up :] [bHL]!"
MaFiA LORD x: "How can i boost with u guys..feel free to say no cos i have MaFiA in my name but ive left that clan cos there getting pointless 3000xp games im sick of playing with amatuers bro ive got alot of boosting experience i was #4 at some point then i stopped"
MaFiA WIZDOM: "can i please join BHL mafia sucs mything"
MaFiA ArSoNiiSt: "hay would it be kool if i join BHL im a very surious booster and would never kil i just am really tired of MaFiA"
All legit quotes sent by XBL text message.

 




Some personal note worthy posts and topics, like my Pics: